Prices for clay flowers and other products made of polymer clay:
Wedding bouquets: $100–800 each
Bridesmaid bouquets: $75–150 each
Boutonniere: $25–50 each
Corsages: $30–75 each
Flowers for hair: $5–100 each
Centerpiece, gift bouquets, baskets: $70–250 each
We also provide a variety of decorative clay sweets:
Dummy cake: $100–500+ each
Cupcakes: $5–25 each
And many more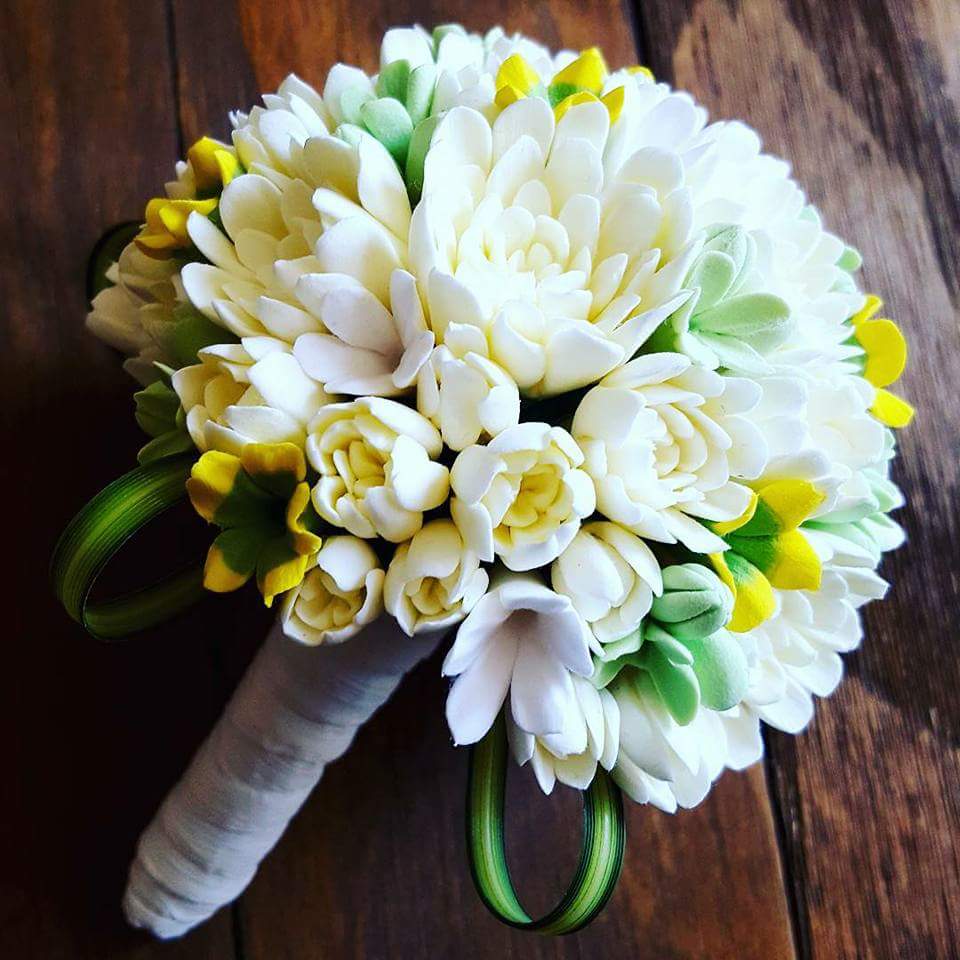 FAQs on Clay Products:
What information must I provide with my order?
What cost can I expect?
What additional items can I add?
What flowers and colors are available for my order?
Can I add a wedding date or other details?
Can I send a photo of the image that inspires my desired product?
How long does it take to make an order?
I always tell my customers that the earlier I receive an order, the better. Ideally, orders are placed one to six months in advance. A month before your delivery date, we will inform you when your order production will start, and we will notify you when the order is ready to ship. I also provide photographs of the products before shipment to ensure that customers are satisfied with the final products and to offer the opportunity to determine whether any additions or changes are needed. If so, the order and cost may change.
I do not accept rush orders.
I require a 50% deposit when an order is placed. After completing the order, I send the product(s) and invoice the remaining balance. Shipping cost is paid by the customer.
I mainly ship with FedEx Ground and USPS Priority or Express Mail. I use biodegradable packing peanuts when preparing packages to ensure products are not damaged in transit. I am not responsible for damage caused by the shipper.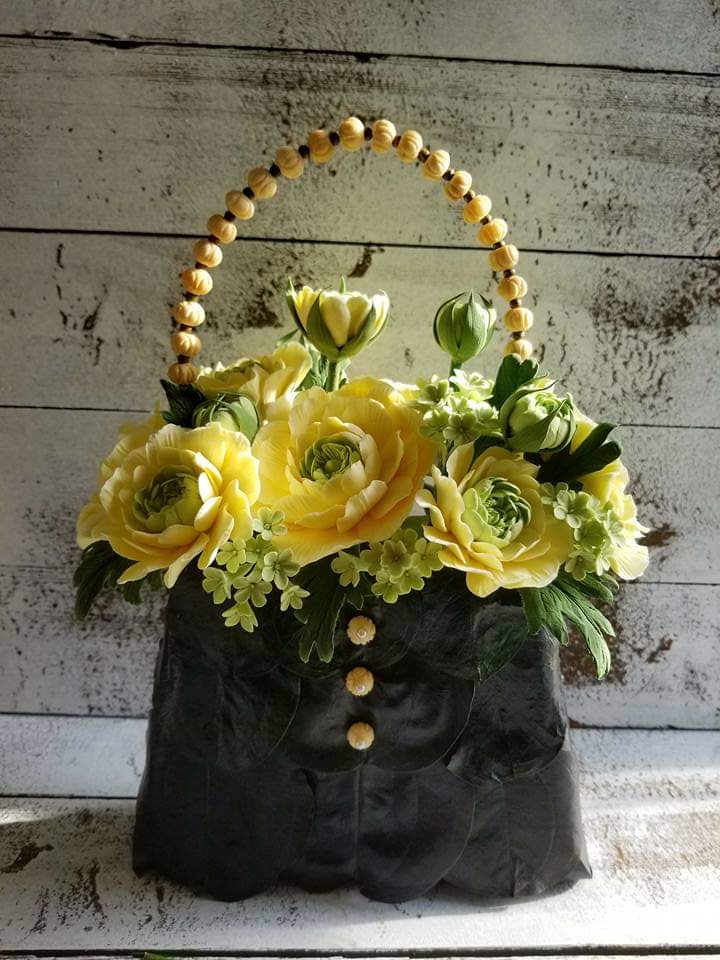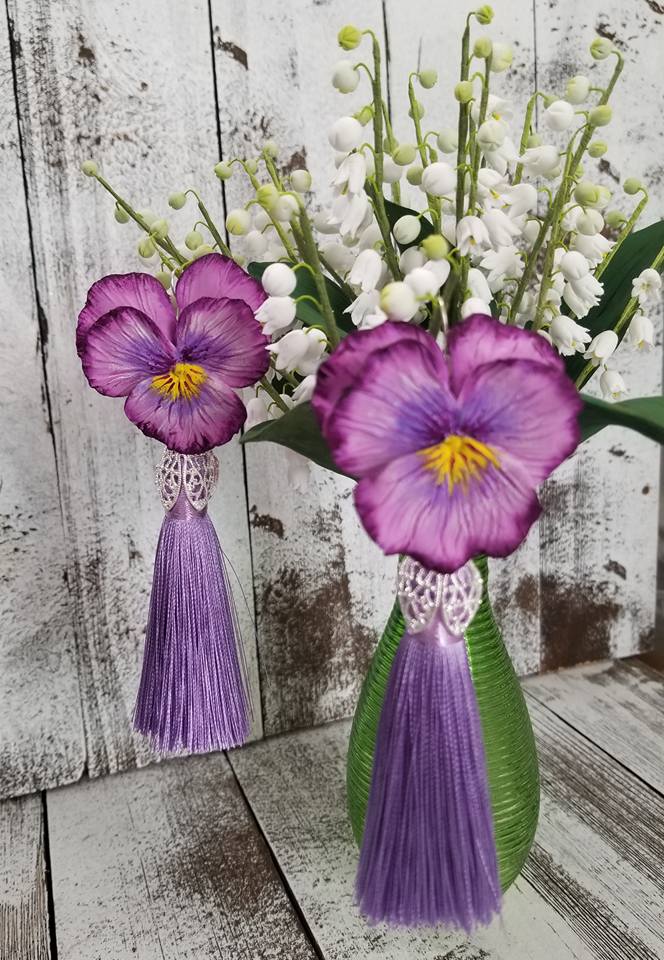 FAQs on Jewelry:
How long does it take to produce an order?
It depends on the complexity of the order, but it usually takes about one to three days or longer. 
Tussle with clay flowers: $60–120
Earrings without tussle: $30–40
Tussle with gemstone: $30–60
Bracelets: $60–80
FAQ on Classes:
How long are classes?
How much do classes cost?
How do classes work in general? 
Discovery class:
A box of flowers: $60 person. Students learn how to make hibiscuses, plumerias, gardenias, buds, and leaves.
Teacup: $70/person. Students learn to make gardenias, gardenia buds, berries, and sweets.
Picture basket with flowers: $80/person. Students learn how to make roses, gardenias, hydrangeas, leaves, and baskets.
Class durations range from two to four or more hours, depending on individual needs. 
Deco Clay Craft Academy offers a basic flower training course and other programs. To become a member, you must register at the academy, which requires a one-time $50 fee. As an instructor, I make $15 per hour of training.